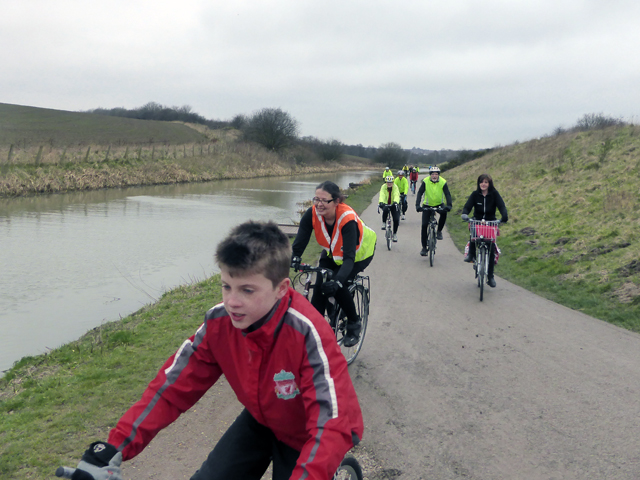 The first Saturday easy ride – check Barry's ride report here. Information on forthcoming spring and summer series of easy rides here.
Helmsley Weekend 2014 A new destination for the club. Bookings now open, details here
Affiliation to CycleSheffield
CycleSheffield is the local cycle campaign group and is highly active in promoting and protecting cycling in and around Sheffield for all cyclists. All the funds they receive are channelled into the running of the organisation and its campaigns.
They offer affiliation to CTC members at the following annual rates: Individual £4 Household £5 and Concessions £3 (Normally £6, £8 and £4 respectively)
The best way to join is to go on their website, click through to the on-line form fill in the details and where it says 'Other' under Members Services, enter the code CTC and then pay by PayPal or indicate you would prefer to pay by standing order or cheque. They will get back to you. Your application will be processed and you should receive a membership card – soonish.
Sheffield District CTC covers South Yorkshire and parts of North Derbyshire. It was formerly known as SYNDDA which stood for South Yorkshire and North Derbyshire District Association (of the Cyclists Touring Club). That was a bit of a mouthful and only those in the know could find us on Google. So here we are. Riding bikes is what we do. And yes it is hilly round here, but you get used to it (eventually). Come and join us.
And if you are wondering why we ride – the answer is lots of reasons, the best explanation we have come across so far comes from Rob Penn